Let's do job search easier
Making job search more engaging and easier. Sign up to get started!
*Available only on mobile web browsers
FOOD INDUSTRY FOCUSED
MangiaBiz caters to only food industry jobs.
AVOID RECRUITMENT FEES
Avoid traditional recruitment fees and generic job placement.
MOVE BEYOND BORING JOB SEARCH
It's easy. Just swipe or apply.
HIRING INCENTIVES
Find jobs with the best perks.
EQUAL OPPORTUNITIES
Food & people. First & foremost.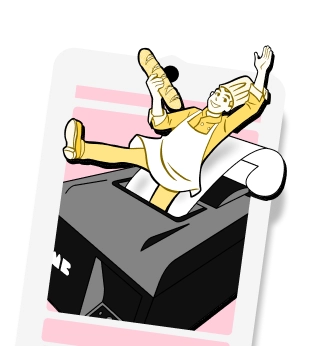 MATCH WITH IDEAL JOBS
Compatibility is everything.
Hire the right person for your business
Mangiabiz is food-industry focused with candidates working in the food business. Find the your next hire with us.
Join our talent community so jobs can find you!
Let Mangiabiz find you your first job, your dream job, or to employ others. We are the first ever food industry focused hiring platform to market.
Simplified searching for a visual workforce
We learn with our eyes, we work with our hands. Food is a universal language so our job search should be too.